Bill A. Hancock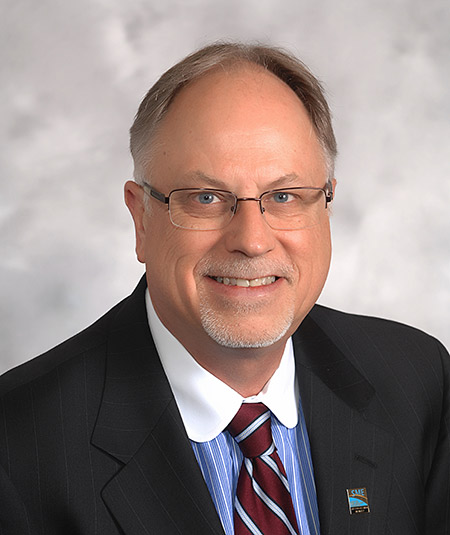 Bill A. Hancock is president of Zeroday Enterprises, LLC, which supplies water treatment chemicals and specialty process component equipment. He is also principal of Argo Consulting, LLC which provides process technical, technical marketing and water treatment consulting services. Both companies are focused on the mining industry. 
Hancock received his BS in Mineral Engineering from the University of Minnesota (1977) and an MBA from Northern Michigan University (1985).  He is a registered professional engineer and SME member. Hancock has achieved fellow status at SME and AusIMM. Prior to founding Zeroday and Argo, Hancock held various executive, senior technical and account management positions at large and medium sized mining and sales companies, as well as holding a university business department adjunct teaching position. Hancock holds two mineral process patents and has published several technical and finance papers. 
Hancock has held numerous SME leadership positions including president of the SME Foundation, president of OneMine.org, served three times on the SME Board of Directors, and was chair of the Mineral & Metallurgical Processing Division. He has also served as chair for the National GEM Committee, Annual Meeting Program Committee, SME Products and Services and Structure and Governance Strategic Committees. Further, Hancock has served on four symposia organizing committees and the MMPJ Editorial Board. For his efforts on behalf of SME and the mining industry, Hancock has been recognized with the Mill Man of Distinction and Foundation Backbreaker awards, and has been awarded two Presidential Citations for his work as the National GEM Committee chair and for organizing and leading early SME eLearning development efforts.
---
Courtney A. Young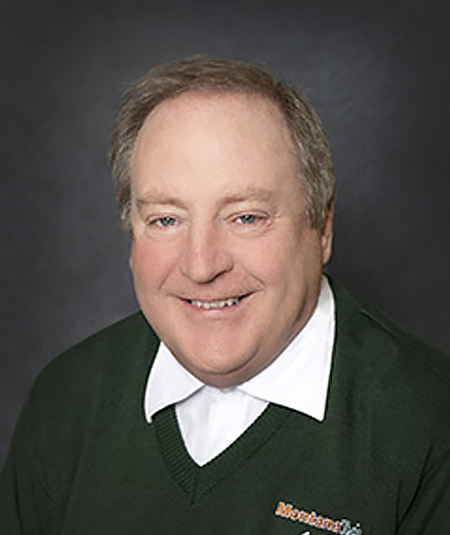 Dr. Courtney A. Young is the Lewis S. Prater Distinguished Professor in the D epartment of Metallurgical and Materials Engineering at Montana Technological University.
While in high school, Dr. Young toured various Anaconda Copper Company operations and Montana Tech, ultimately deciding on a career in minerals and metals. He affirmed his choice and not only graduated from Montana Tech with a BS in Mineral Processing Engineering (1984), but also with a MS in Mining and Minerals Engineering from Virginia Tech (1987) and a PhD in Metallurgical Engineering from t he University of Utah (1994).
Dr. Young became faculty at Montana Tech as an ABD postdoc (1993) and professor (1994). His broad background allowed him to teach various subjects, including mineral processing, characterization and analysis, hydrometallurgy, pyrometallurgy, materials handling, flotation, energy resource processing, as well as gold processing and fire assay. His approach to the latter two topics is innovative as he brings subject matter experts from Newmont and local consultants as guest lecturers. Furthermore, fire assay is a five-day, hands-on short course open to all.
His broad research has primarily been funded by industry, predominantly involving mining sustainability and critical materials: Au recovery, cyanide remediation, REE ore testing, dust and spent pot-liner remediation, synthetic lunar soil, slag and tailings repurposing, ARD treatment, depressants in bulk Cu-Mo separation, EW energy savings, flotation modelling, Fe production from slag, flowsheet design, Au and TiO2 nano-synthesis, plastic recycling, and sulfide surface reaction determinations. Consequently, he was recognized with Montana Tech's Research Award (2009) and Lifetime Distinguished Researcher Award (2016); as well as the SME Antoine Gaudin Award (2020) and Henry Krumb Lecturer (2021).
Throughout his career, he has encouraged students to attend the SME Annual Conference & Expo. Leading by example, he has presented, published, chaired, organized and participated at this event.
---
Justin Anderson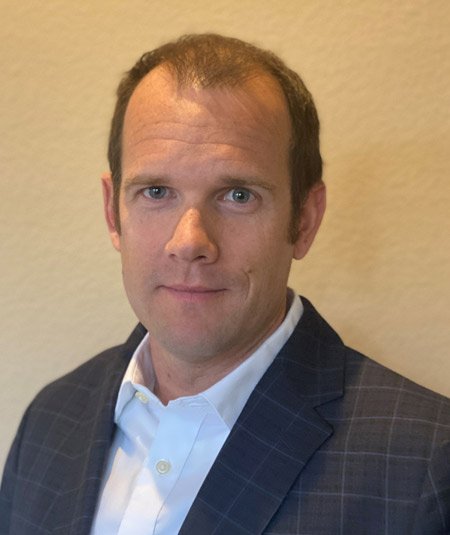 Justin Anderson is the Vice President of Americas for Trident Royalties PLC, a diversified mining royalty company, where he is focused on sourcing and evaluating new investment opportunities. Prior to joining Trident in 2023, he was a senior vice president with McGriff Insurance Services' Mining Insurance Practice, where he worked on developing comprehensive risk management and insurance solutions for mining companies. He spent over a decade with Resource Capital Funds, a mining-focused private equity fund managing a large mining investment portfolio. He also worked as a mining engineer for several consulting companies.
Anderson earned his Bachelor's in Mining Engineering and Master's in Mineral Economics from the Colorado School of Mines and is a licensed professional engineer in Colorado.
Anderson has been active in SME since college, where he has served in several leadership roles. Since graduation, he has been an active member of the Colorado Section and has held multiple leadership positions including chair (three years), vice chair (one year), treasurer (four years), and secretary (two years). At a national level, he has served on the Finance Committee and Young Leaders Committee, including holding the chair position in 2011. Currently, he is chair of the Structure and Governance Committee and a member of the Audit Committee. Outside of SME, he is a member of the World Mining Congress' International Organizing Committee.
He was awarded the SME Mining & Exploration Division Outstanding Young Professional Award (2015) and the Colorado School of Mines Young Alumnus Award (2015).